The south (Georgia as where I am from) is now considered "Tropical Rain Forest", and in the winter season we sometimes have a wet, cold season which I call Monsoon weather without all the warnings and things. Just because your supposedly inland from the coast five hours one way, and nine in the other direction, doesn't mean your not rain forest. In the south we have another word for that: Swamp.
In the pagan view, we have another word as well: Tundra. It can be 45-55 degrees, still be wet and cold and still be tundra. ALL the pine trees, bless it.
What to do for this spell:
Go Brew Some Coffee.
Turn on Spotify, Pandora or your preferred listening music:
Sip your coffee and listen to some music.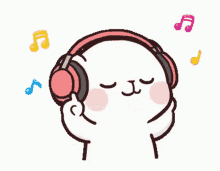 See, this is a cool magick trick.
Didn't even need to summon satan on this one.